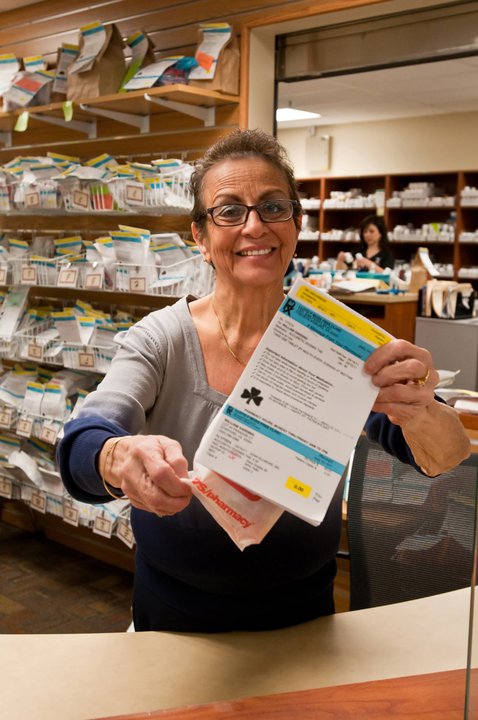 Grant Provides Medicines to Uninsured Neighbors
Rx Partnership, a statewide nonprofit dedicated to supporting access to medications for uninsured Virginians, was recently awarded a grant from the Williamsburg Community Foundation to support a new program that focuses on helping patients at free clinics and community health centers receive free or low-cost generic medication to treat a variety of chronic conditions. Rx Partnership's Access to Medication Program (AMP) centralizes pharmacy services to reduce cost and create efficiency, allowing more uninsured Virginians to access the medications they so desperately need.. ..more
Women & Girls Fund Awards Grant
Postpartum Support of VA, Inc. recently received its first grant from WCF from the Williamsburg Fund for Women and Girls. The grant will help the organization spread the word throughout our area about resources available in our community for women experiencing PMADs. ..more
Center for Veteran's Engagement Receives Grant
The Center for Veteran's Engagement at William and Mary received its first grant from WCF this fall. The Veterans Writing Groups (VWG) offer free, monthly creative writing sessions to service members, veterans, and military family members of all writing backgrounds and skill levels. Group members complete writing prompts and receive feedback during meetings, share their work with fellow members for comments and criticism between sessions, publish in blogs and journals, compete in writing contests, and attend guest speaker events.
Senior Services Coalition Mentors Family Caregivers
Thanks in part to a grant from the Williamsburg Community Foundation the Senior Services Coalition hosted two "Hands-on Caregiver" classes this fall for those caring for a loved one ..more
ECMS and Respite Care Center Help the Community
The Williamsburg Community Foundation (WCF) recently honored both Early Childhood Music School (ECMS) and The Respite Care Center (RCC) with grant funding for special projects. "We are grateful for this support which will further our reach into the Williamsburg community," shares Carolyn Yowell, RCC Executive Director and Cindy Freeman, ECMS Executive Director …more
CASA Expanding with Help of WCF
The Williamsburg Community Foundation awarded $4,000 to assist Colonial Court Appointed Special Advocates (CASA) in its expansion into York County. This grant will provide interim operational funding until state funding "catches up" in the agency's next fiscal year...more
Heritage Humane Society
The Heritage Humane Society has received a grant of $3,920 from the Williamsburg Community Foundation and its Business Partners to fund the SNIP program. The SNIP-mobile (Spay and Neuter Immediately, Please!) is one of the most effective resources available to provide free, safe, and accessible spaying and neutering services...more
Faith in Action Helps Seniors
Williamsburg Area Faith in Action (WFIA) is a unique program that matches volunteers with seniors and adults with a chronic illness or physical disability who are striving to maintain independence in their own homes...more
Housing Partnership, Inc.
The Housing Partnership, Inc. of Williamsburg(HPI) is a nonprofit agency that provides vital housing repair services to very low-income individuals, and families who are unable to help themselves due to sickness, disability, or lack of financial resources. A typical project conducted in October involved the replacement of a roof for a senior citizen...more
Matthew Whaley Gets Dance Fever
Julie Jones, music teacher at Matthew Whaley elementary school, recently traveled to Washington, D.C. with a gaggle of wide-eyed young people. For many it was their first trip to our nation's capitol. These children, many of whom fall under poverty guidelines, have been studying dance after school through a free program developed by Mrs. Jones at MW...more
Williamsburg Area Faith in Action (WFIA) is a unique program that matches volunteers with seniors and adults with a chronic illness or physical disability who are striving to maintain independence in their own homes...more