The WJCC Scholarship Fund provides scholarships for students graduating from Jamestown, Lafayette, and Warhill High Schools.
The Fund is a community-wide effort to recognize the accomplishments of our students as they graduate from high school and support their further educational achievements.
Each year the number of deserving applicants grows, and each year the cost of higher education rises.
In 2023, 84 Lafayette, Jamestown, and Warhill High School students were selected to receive scholarships valued at over $152,853.
Please help our students meet the challenges of tomorrow by supporting their higher education goals:
Donate to the WJCC Scholarship Fund by mailing your gift to: Williamsburg Community Foundation, 1323 Jamestown Rd., Suite 103, Williamsburg, VA 23185
Encourage your employer and civic organizations to contribute.
Create a memorial or honorary scholarship with a gift of $1,500. You may select particular criteria for the scholarship. Contact us to learn more.
Encourage seniors who will be attending college or technical school to apply for scholarships.
The Scholarship Committee consists entirely of volunteers. Contact us to learn more.
Sources of funding for scholarships include:
community organizations and businesses
individual community members
past scholarship recipients and/or their parents
Fundraising events of the Scholarship Fund Committee
Generous donors are also helping build an endowment that will generate income for future scholarships.  To learn more about starting your own named scholarship fund, or establishing a scholarship fund through your business, please contact us.  You can view the full list of current scholarships and their criteria here.
Scholarships are awarded, without discrimination, in consideration of these factors: curriculum difficulty, academic achievement, extra-curricular activities, application essay, and financial need. It is not necessary for a student to show financial need in order to be eligible for a WJCC Scholarship Fund scholarship.
Donate to Scholarships
---
Apply for a Scholarship
---
View Scholarships & Criteria
---
Workforce Scholarship Prepares Local Students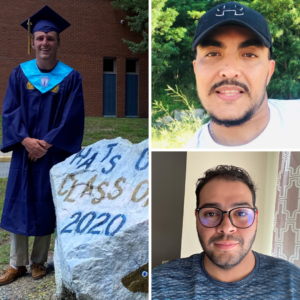 New Scholarship to Honor Coach Melvin Jones