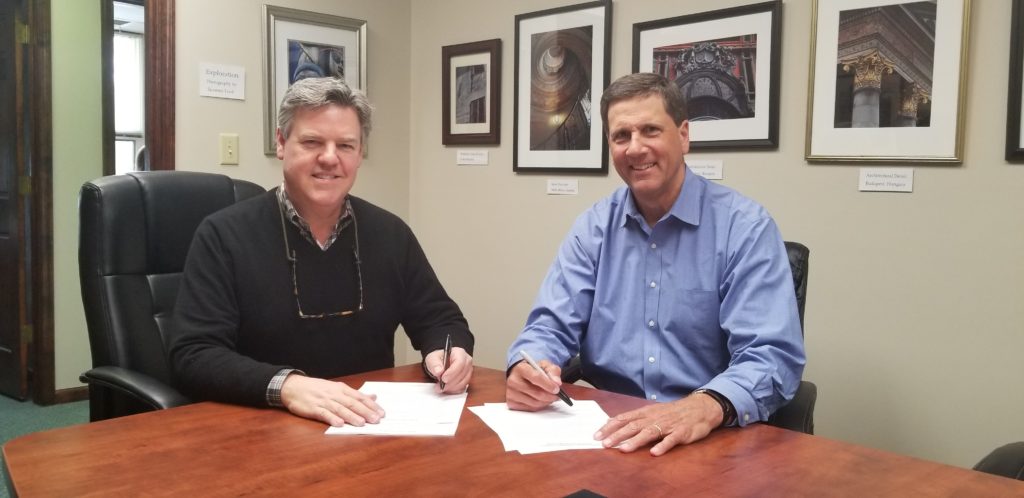 April 11, 2019, Williamsburg, Va. – Williamsburg Community Foundation (WCF) and the Kiwanis Club of Williamsburg Foundation are excited to announce a new partnership between the two organizations. This year, the Kiwanis Club of Williamsburg Foundation established a charitable endowment fund at WCF. As with all the endowments at WCF, the Kiwanis Endowment will benefit from professional investment management, oversight and administrative support for charitable distributions from the new endowment fund.
The ultimate goal is to build on the Kiwanis Foundation's already successful fundraising efforts, and to help those funds grow to make the most impact on kids and families in greater Williamsburg.
"We really look at this as a partnership," said Mike Rock, president of the Kiwanis Club of Williamsburg Foundation. "It allows us to expand our reach in the community, so that we can provide more support to local organizations that are helping kids. I see it as a win-win for our community."
Kiwanis is a global organization of volunteers dedicated to improving the world, one child and one community at a time. Since 1958, hundreds of local residents have joined the Kiwanis Club of Williamsburg, providing thousands of hours of service every year, and raising funds to support local nonprofit organizations. This year, the Kiwanis Club and Foundation will make grants to Grove Christian Outreach, Latisha's House, Literacy for Life, and One Child Center for Autism, all in support of their programs serving children and families.
Over the past six years, the Kiwanis Foundation has given out $149,137 to youth-oriented agencies in our community. In addition, for over twenty years the Kiwanis KIDS Program has made it possible for at-risk kids and their families to enjoy a fun-filled day at Busch Gardens.
Established in 1999, the Williamsburg Community Foundation is a collection of gifts from generous local citizens, mostly invested in long-term endowment funds, which will benefit the community forever. Each fund provides grant-making dollars for community needs. In its 20-year history, the Foundation has distributed $6.7 million for grants and scholarships combined. The Foundation is governed by a board of trustees who are members of the Williamsburg community, and grants are made through a competitive process that responds to the changing needs of our area.
"The Kiwanis Club of Williamsburg does so much good in our community," said Kendall Kerby, Williamsburg Community Foundation board member. "We are thrilled to be able to support their efforts to help local kids and families."