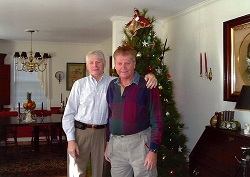 In 1992 Art Walker was the Director of Rehabilitation Services at Cumberland Hospital for Children & Adolescents in New Kent, Va., when two nurses approached him about setting up a therapeutic horseback riding program. With the hospital's initial administrative support, a small abandoned stable on the hospital's grounds was resuscitated, and began what would become known as "Dream Catchers."
Now part of Cori Sikich Therapeutic Riding Center, Dream Catchers has grown and become established through further generosity of scores of individuals, families, and some thoughtful local businesses. Being a 501(c3) non-profit since 1993, the Center has benefitted also from hundreds of very hard-working and loyal volunteers. "They're priceless," says Art.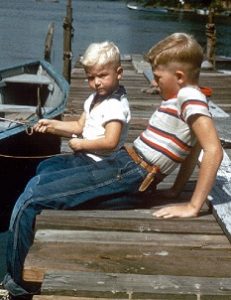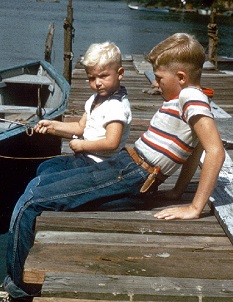 "It provides a Win-Win for families and riders, and the horses, who are well-cared for and loved by all," says Art. "It's amazing to see the kids with these 1,200 pound animals! There's a natural affinity, much like children and dogs, yet different. They learn about horses, their care and feeding, how to act around one, what not to do, etc." There are also some seasoned riders, those with early Alzheimer's, or wounded veterans, who benefit from this professionally-supervised, nationally accredited program.
As Dream Catchers started to grow and stand on its own, Art asked family and friends to support the effort. John, his only sibling and younger brother, was a consistent and faithful contributor over the years. "He always gave when asked and never hesitated," Art remembers. An electrical engineer by trade, John retired from Bell Labs in New Jersey, moving to Florida in 2000. Whenever John visited his brother in Richmond he would go down to the stable to visit with staff and watch a lesson. "People got to know him a bit," Art said. "I'm so glad John got to see the Center grow over time, and how it became one of the finest on the East Coast."
When John passed away suddenly in May, 2014 at age 64, he left his estate to Art and a cousin. "I wanted to use part of that as a tribute to my brother in a way that would grow, and last. In this way it would keep John's memory alive, and be a legacy that would last as long as the Center is there. This type of endowment builds a base into the program, and allows staff to focus on raising funds for general operations and direct services." Dream Catchers referred Art to the Williamsburg Community Foundation, and he established the John D. Walker Memorial Endowment Fund. The Fund provides annual disbursements to Dream Catchers to support staff training, which is critical to keeping the Center accredited – and insured.
Over the years Dream Catchers has worked to improve the quality of life for individuals with physical, emotional and developmental needs, serving riders from all over central Virginia. The program has had a significant impact on children with autism, as demonstrated by a recent study done in partnership with the College of William and Mary. "We were very different in several respects," Art said of his brother. "I was in a helping profession, while he was always more technically inclined. John liked to restore old radios from the late twenties to the early sixties. He didn't give to many charities, but Dream Catchers was one of them. I think it's those who contribute consistently that make the biggest difference, similar to those who volunteer week in and week out."