March 13, 2023 Williamsburg, Va. – Williamsburg Community Foundation is pleased to announce four new trustees who have been elected to the Board: The Rev. Jan M. Brown, Thomas A. Cardwell, PhD., Iris C. Porush, and Scott Stabler. They bring a variety of skills to the Board, which oversees all aspects of the Foundation's work, from financial stewardship to effective grantmaking.   
"We are very pleased to welcome to the WCF Board these four individuals with such wide-ranging talents and experiences." Nancy Sullivan, President and CEO Williamsburg Community Foundation.
"We are very pleased to welcome to the WCF Board these six individuals with such wide-ranging talents and experiences." Nancy Sullivan, President and CEO Williamsburg Community Foundation.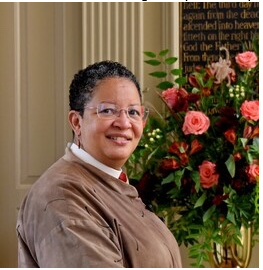 The Rev. Jan Brown is Founder/Executive Director of SpiritWorks Foundation Center for the Soul. An ordained Deacon in the Episcopal Church, Archdeacon of the Diocese of Southern Virginia, she serves at Bruton Parish Church in Williamsburg, VA. Jan is a graduate of the College of William and Mary with a BA in Psychology, is certified as a Peer Recovery Support Specialist, a Recovery Coach Professional and international scholar on Addiction Studies. She has a Master of Science Degree in Addiction Studies from the International Programme on Addiction Studies at King's College in London, the University of Adelaide and Virginia Commonwealth University.  She continues to hold appointed positions within The Episcopal Church as well as the international addiction and recovery community.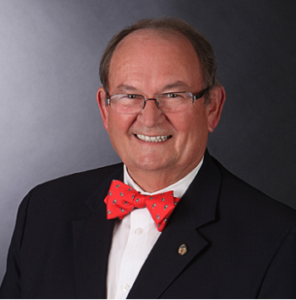 Thomas A. Cardwell, Ph.D., a graduate of Texas A&M University, began his career in the United States Air Force in 1965 with assignment as a combat fighter pilot in Vietnam. Tom moved through duty positions and ranks until retiring in 1993 as a Colonel. That same year he accepted a position with Science Applications International Corporation (SAIC) as Vice President for International Operations working in the Middle East and Pakistan. He spearheaded efforts to deliver organizational technology to multiple US and international customers. He retired after 20 years from SAIC and co-founded PlanIT Group LLC, an international technology company. He currently serves on the Board of Directors as Vice President of the German Club and is a Board Member of the James River Association. Additionally, he also serves on the Two Rivers Country Club Human Resources and Search Committees. Previously, he served as President of Colonial Court Appointed Special Advocates (CASA) and on the Two Rivers Country Club Board of Governors.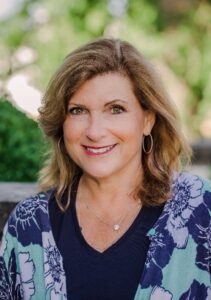 Iris Porush is a Financial Advisor and partner at Legacy Financial Group with 26 years of experience in the financial services industry. Before joining Raymond James in 2009, Iris was a financial advisor at Legg Mason and a Vice President of Morgan Stanley in Williamsburg.  Iris earned a bachelor's degree from Union College and the professional designation of Accredited Asset Management Specialist℠ from The College for Financial Planning. Iris has been active in community causes and organizations throughout her life. She was a past board member and secretary for the Virginia Chapter of the Leukemia & Lymphoma Society, where she was named the chapter's Woman of the Year for her fundraising efforts. She is a co-founder and past board member of Business Leaders of Williamsburg and has served on the Development Committee for Literacy for Life. Originally from New York, Iris has lived in Williamsburg for 27 years.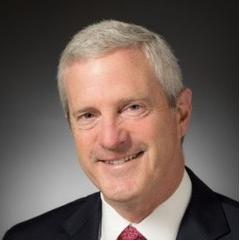 Scott Stabler retired as the executive vice president and chief transformation officer of Huntington Ingalls Industries in April, 2021. Stabler joined Newport News Shipbuilding in 1984 and held leadership positions in engineering, purchasing, business development and program management. He was directly responsible for design and construction of the last Nimitz-class aircraft carrier, USS George H.W. Bush (CVN 77), from the contract award in 2001 until successful builder's sea trials in 2009.  Stabler has a BS in mechanical engineering from NC State and an MBA from William and Mary. He currently serves on the board of directors for Hospice House of Williamsburg, the N.C. State Engineering Foundation and Williamsburg Landing.  Previously, he served on the Board of Riverside Health Systems and as a Deacon and Elder at Williamsburg Presbyterian Church.  He is married to Beth Stabler and they have two grown children
The WCF Board elected both new trustees and executive leadership at its February board meeting: Dr. Kathleen F. Slevin will serve as Chairperson, Alison V. Lennarz as Vice Chair, Jack H. Haldeman as Treasurer, and Joe D. Harrow as Secretary. Additionally, Chairperson Kathleen F. Slevin thanked outgoing Trustees Laura Doss Geddy, Kendall S. Kerby, Jane Taylor, and Dixie Wolf for their service to the Foundation.
To learn more about Williamsburg Community Foundation, please visit WilliamsburgCommunityFoundation.org or call 757-259-1660.
Media Contact:
Lee Folsom, Development & Communications Officer
Williamsburg Community Foundation
757-259-1660 (office), 757-254-4170 (cell)https://williamsburgcommunityfoundation.org/