March 25, 2022 Williamsburg, Va. – Williamsburg Community Foundation is pleased to announce six new trustees who have been elected to the Board: David E. Bush, Dian T. Calderone, Rex M. Ellis, Merry F. Guernsey, Henry K. Ranger, and Barbara E. Watson. They bring a variety of skills to the Board, which oversees all aspects of the Foundation's work, from financial stewardship to effective grantmaking. Last year, Williamsburg Community Foundation raised $3 million, and awarded $1 million in grants and scholarships combined.  
"We are very pleased to welcome to the WCF Board these six individuals with such wide-ranging talents and experiences." Nancy Sullivan, President and CEO Williamsburg Community Foundation.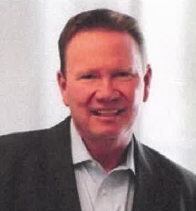 David E. Bush, CPA, CFP, PFS has been involved in the financial service industry for over 30 years.  He focuses on creating comprehensive wealth strategies for his clients to help guide them through their financial journey.  David is a CPA and Certified Financial Planner and a Personal Financial Specialist at PB Mares. David has served or currently serves in leadership positions on various community boards including Historic Virginia Land Conservancy, Kiwanis Club of Williamsburg Foundation, Greater Williamsburg Chamber, LEAD Historic Triangle, Williamsburg Health Foundation, Chesapeake Bank and the Superintendent's Business Advisory Council.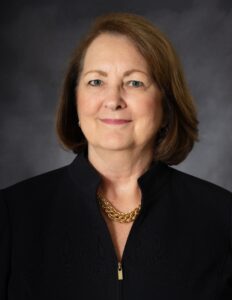 Dian T. Calderone, MTX, CPA is president of an accounting firm specializing in serving small business and individuals.  She is a former adjunct professor of accounting and tax planning at Christopher Newport University. Dian has been on the board of Sentara Health System since 2014 and chair of the Board since 2018.  She has served on many boards and commissions, including the United Way of the Virginia Peninsula, the Bernadine Franciscan Sisters Foundation, the Food Bank of the Virginia Peninsula and Virginia Peninsula Chamber of Commerce.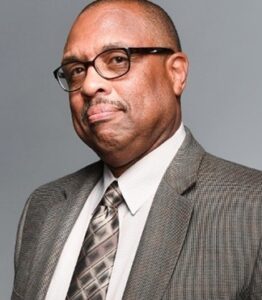 Dr. Rex M. Ellis is retired as Associate Director for Curatorial Affairs, Smithsonian National Museum of African American History and Culture. Formerly he was Vice President of the historic area at Colonial Williamsburg Foundation.  He is currently serving on the Board of Trustees of the Fort Monroe Authority, and the Williamsburg Regional Library Foundation. He is the author of two books, Beneath the Blazing Sun: Stories from the African American Journey, and With a Banjo on My Knee, which chronicles the history of black banjo players from the time of slavery to the present.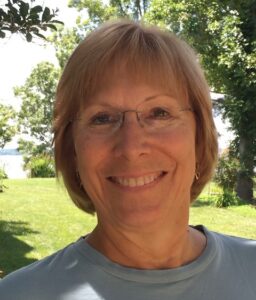 Merry F. Guernsey has spent her entire professional career in Williamsburg teaching German for 27 years at the College of William & Mary as a member of the modern languages faculty.  She directed several William & Mary summer study abroad programs in Germany and the Czech Republic with a focus on German language and culture.  Additionally Merry worked at Colonial Williamsburg as a costumed interpreter, researcher, choreographer and performer in 17th and 18th century dance.  After retiring from the College in 2010, she served on the Board of the Friends of Green Spring, a group affiliated with Colonial National Historical Park.  She was a member of the Lafayette Educational Fund in its early years and has served on the WCF Scholarship Committee for several years.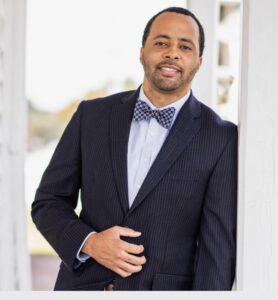 Henry K. Ranger, PharmD was born in the beautiful town of Beaufort, SC; just 30 minutes outside of Hilton Head. He graduated from Hampton University School of Pharmacy with honors in May of 2011 with his Doctorate of Pharmacy. Since graduation, Henry and his wife, Jade, relocated to Williamsburg where they are raising their two sons, Jacob and Joshua and own and operate The Prescription Shoppe. Shortly after beginning his career, Henry became extremely involved in the community. He currently serves on several local nonprofit boards.  He takes tremendous pride in going above and beyond for those that he encounters. His professional motto is, "Every pharmacy has medications, but what sets them apart from one another is the customer service that is provided."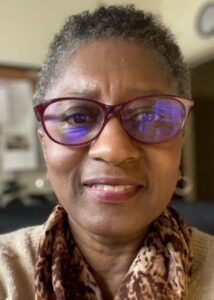 Barbara E. Watson, James City County Social Services Assistant Director, has worked for James City County for over 30 years. She is responsible for assisting with the overall leadership, direction and oversight for the County's Department of Social Services. Her current job duties include overall building operations for the James City County Human Services Center, Outside Agency Funding requests, Emergency Operations, and supervision to several Social Services initiatives to include Housing, Child Health Initiative, and the Kinship Navigator Program. Barbara is the County representative for the Greater Peninsula Workforce Council, and Mayors and Chairs Homeless Commission.
The WCF Board elected both new trustees and executive leadership at its February board meeting: Dr. Kathleen F. Slevin will serve as Chairperson, Alison V. Lennarz as Vice Chair, Jack H. Haldeman as Treasurer, and Joe D. Harrow as Secretary. Additionally, outgoing Chairperson Kendall Kerby thanked outgoing Trustees Linda R. Caviness, Michele M. Orabona and Wilma R. Sharp for their service to the Foundation and expressed how pleased he was that all three have agreed to continue to sit on various committees.