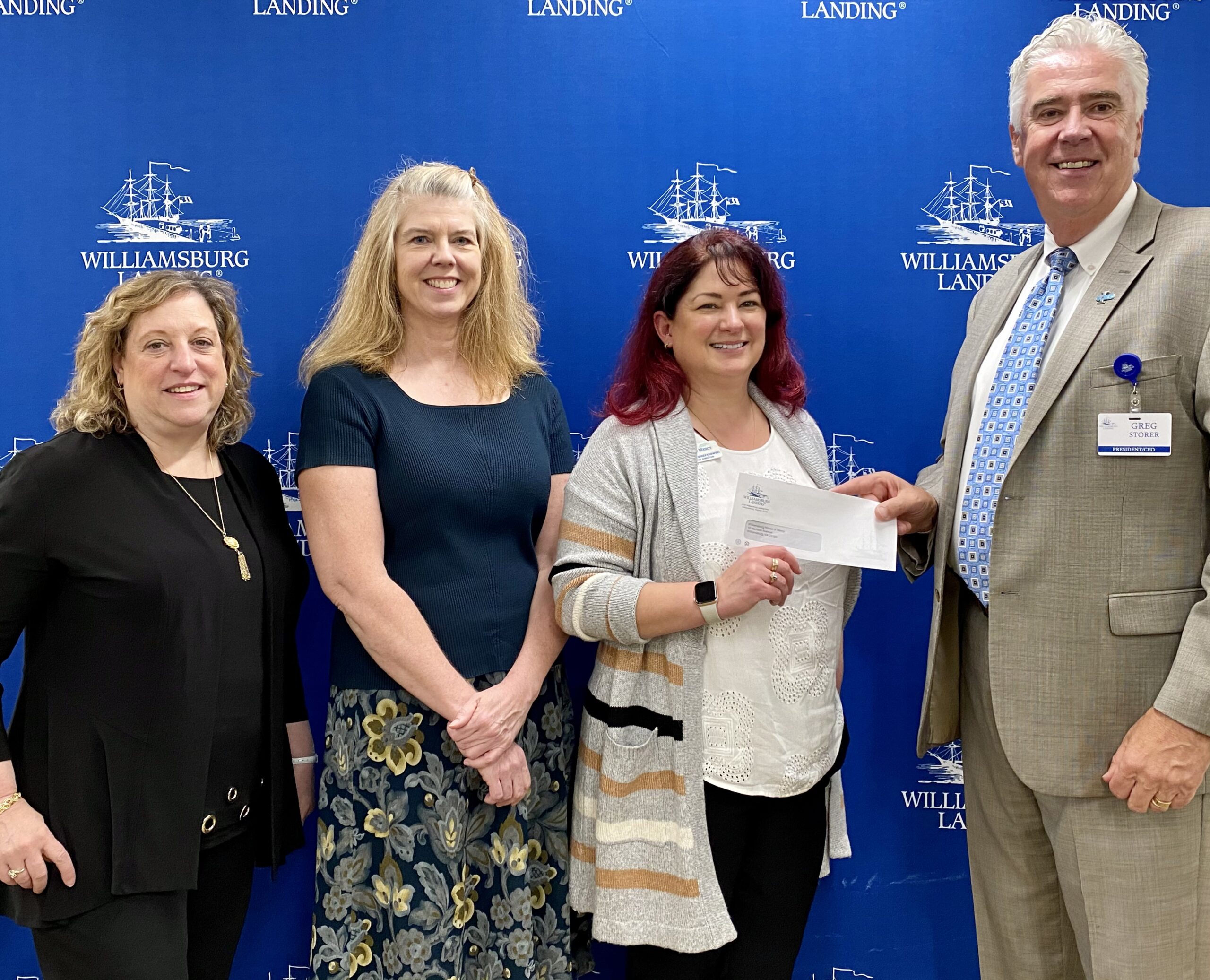 WILLIAMSBURG, VA- Williamsburg Landing is proud to announce that the Williamsburg House of Mercy has been selected as the 2021 recipient of the Outstanding Service to Seniors Award. The annual award is chosen during Older Americans Month in May and is presented in partnership with the Williamsburg Community Foundation. The Williamsburg Landing Fund was established with the Community Foundation to honor those who have exhibited outstanding service in the field of senior services in Williamsburg.
Williamsburg House of Mercy serves seniors regularly through their eviction prevention, utilities support, homeless services and food security programs. Their senior-serving programs and resources include:
Designated training and programs for case managers to assist seniors in getting permanent, supportive housing instead of aging in motels
Providing free incontinence supplies directly to seniors and local community partners who serve seniors
Working with local agencies to get USDA fresh food to seniors
Providing seasonal care packages to nursing home residents
Registering and coordinating transportation (if necessary) for underserved seniors to receive their COVID vaccine
Advocating and implementing initiatives to provide lasting stability for seniors and older adults before they are able to receive social security, thereby preventing future homelessness of seniors
"We are in awe of the work that Williamsburg House of Mercy does for seniors in our area and could not be more excited to present this award to them," stated Greg Storer, CEO of Williamsburg Landing.
Williamsburg House of Mercy's accomplishments, impact on the community and dedication to older Americans led to their nomination and selection for this award.