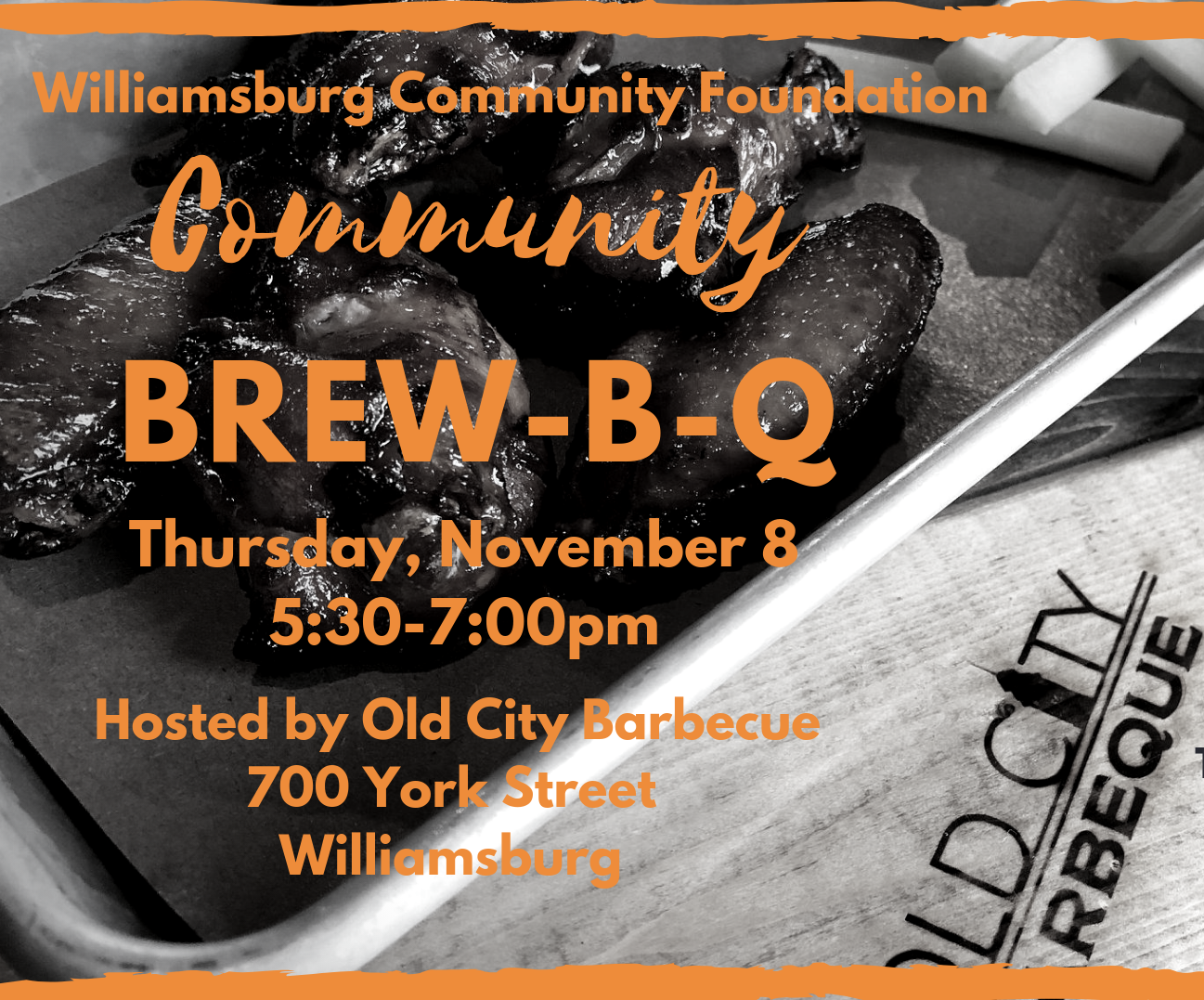 November 8, 2018, 5:30-7pm
Old City Barbecue
700 York Street
Please join us for a Community Brew-B-Q! Come out and enjoy tastings of Old City's award-winning BBQ along with fun drink specials from Virginia Beer Company and Copper Fox Distillery… while you get to know YOUR Williamsburg Community Foundation! So it's both fun and educational! (In case you needed an better excuse to come out on a Thursday!)
Tickets $15 per person
Cash bar – great drink specials including a Specialty Cocktail featuring Copper Fox spirits!
All proceeds benefit WCF's grants and scholarships programs.
Since 1999, WCF has distributed over $6.2 million in grants and scholarships combined – all thanks to generous folks in our community who make it possible. We invite you to come out and learn more on November 8!
Purchase Tickets
(NOTE: If you prefer you can call our office and pay by credit card: 757-259-1660.)